We Serve & Supply Wide Range of Chemicals for Different Industries
Pharmaceutical API and Intermediates
Pharmaceutical intermediates and chemical compounds are widely used in manufacturing various types of active pharmaceutical ingredients (APIs) in bulk quantity. They are also useful for research and development for new drug products.
Specialty chemicals, also known as
performance chemicals, are used as ingredients in finished products and to
improve manufacturing processes.
Industrial chemicals are those with an industrial use this covers a broad range of chemicals used in inks, plastics, adhesives, paints, glues, solvents, cosmetics, soaps and many other products.
A wide range of chemical compounds, such as natural rubber, SBR (styrene butadiene rubber), and butadiene rubber, can be found in the tyre rubber of road vehicles. Chemical analysis of tyre material has also revealed that metals such as Zn, Fe and Ca can be present in different concentrations.
Fragrance chemical ingredients are the building blocks from which perfumers, and the personal care product industry, create distinctive fragrances. These fragrances are mixtures of essential oils or aroma compounds, fixatives, and solvents and can be manufactured synthetically or extracted from plant or animal sources.
Food & Beverages Industry
Food additives, sanitizers, cleaning agents, technological aids, components of packaging materials and objects, and other definitions can be applied to chemicals when used in the industry of edible commodities—all edible products—for human and animal consumption.
We offer a chemicals used in the manufacturing of crop protection chemicals, like insecticides, fungicides and herbicides and including plant growth regulators. We are a renowned supplier of organic and inorganic chemicals to the agricultural sector because of our quality products and services.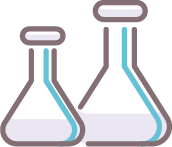 We offer a comprehensive portfolio of lab chemicals including acids, salts, caustic alkalis, bases, metals, solvents, and special products for analytical use in wet chemical labs, organic labs, and elsewhere. With strict quality controls and excellent batch-to-batch consistency, you can always expect reliable results.